The History of St. James Congregation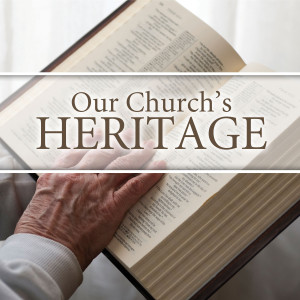 1861-1864 Pastor John H. Schmidt
1864-1875 Pastor Michael Wolf
1875-1881 Pastor Carl Jaeckel
1881-1891 Pastor H.J.H. Lemcke
1891-1898 Pastor John Mueller
1898-1920 Pastor Charles L. Boecele
1920-1924 Pastor Reinhold Schmidt
1924-1949 Pastor J.F. Slegler, D.D.
1949-1955 Pastor E.H. Boening
1956-1960 Pastor Russel J. Crouse
1961-1969 Pastor Paul E. Jaunzemis
1969-1970 Pastor Bruce D. Nissen
1971-1972 Pastor Ronald C. Long
1974-1983 Pastor Edward Harshbarger
1984-1987 Pastor Paul B. Blank
1988-2003 Pastor Ralph Hamer
2005-2007 Pastor Aaron Eardly
2007-2008 Pastor Jean Horman (interim)
2009-2013 Pastor H. Peter Helmers
2013-2013 Reverend Sharon Erb (interim)
2013-2014: Pastor Ed Harshbarger (interim)
2014-2015:  Pastor Elizabeth Hess (interim)
2015-2016:  Pastor James Rill (interim)
Present: Revs. Scott & Carol Custead (Transitional)
The first documentary record of the St. James Church is found in the minutes of the Allegheny Synod,1861, in these words, "A request from the German Evangelical Lutheran Churches of Altoona and Hollidaysburg is before the meeting, namely, that they desire affiliation with the Allegheny Synod." This request was denied because the constitutions of the respective applicants did not conform with the constitutional requirements of the Synod to which they desired admission. At this same meeting, at which this request was presented, the young theological student, Johann Schmidt, was examined and licensed to preach the Gospel to these congregations. As this Synodical meeting was again being held in Altoona in the First Lutheran Church, a German Communion service was held in the afternoon, Pastor J. G. Groenmiller, officiating.
A committee consisting of Pastors W. S. Emery and J. F. Kuhlman, appointed by the president of the Allegheny Synod, Pastor Joseph Fichtner, installed J. H. Schmidt as Pastor, and he began his work here. In the summer of 1861, this young congregation purchased the present church site and began the erection of a frame church building thereon. The following notation bears this out, "On the ninth day of June, 1862, Pastor J. H. Schmidt, with the assistance of Pastors J. B. Crist and D. Schindler, laid the cornerstone of the German Lutheran Church in Altoona. "The following year this congregation was admitted into the membership of the Allegheny Synod and Pastor J. H. Schmidt was relicensed. "On the fifteenth day of March, 1863, the new German Lutheran Church was dedicated to the glory of God. "It is also in this year that we find the first records of church council meetings. Evening services were inaugurated May 29, 1863, with German and English alternating on Sunday evenings. On September 7 of the same year, Pastor J. H. Schmidt was duly ordained, the ordination taking place at the Annual Synodical Convention. Eight months later, April 30, 1864, he resigned.
Pastor Michael Wolf was invited to preach on May 30, 1864. He accepted the invitation and later the call, and entered upon his ministry August 7, at a salary of about five hundred ($500.00) dollars per year.
On the third Sunday of March, 1875, Pastor Wolf resigned and a call was extended to Pastor Carl Jaeckel, who accepted the same on May 29 of the same year. He entered upon his work as Pastor of St. James the last Sunday of June, 1875.